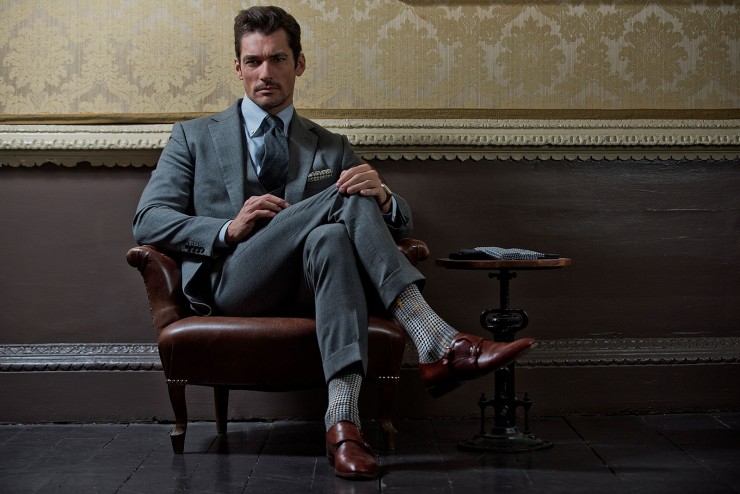 The first socks in human history were made from animal skin to protect our ancestors' feet from the elements. In medieval times, socks were a real status symbol for the wealthiest people in society, like kings and princes, and the richest of tradesman wore them. These socks were made from exclusive natural fibres like silk and cotton and thus very soft and comfortable. Starting around 1700/1800, the lower class also wore socks more often, although those were not so comfortable because they were made from rough wool, as woollen fibres were not that smooth yet.
A sock is worn under your suit to make sure your leg will never be visible during the day. To make sure you sock won't slide down, making it look sloppy, choose an over-the-calf sock. Due to the elastics in the upper part of the sock, it will firmly stay on your calf and not slide down as mid-calf or ankle length sock will do. If you are not a fan of over-the-calf socks, of course, a pair of mid-calf socks works as well, but make sure they won't slide down. With a more casual outfit like jeans or chino's, a shorter sock will off course work perfectly.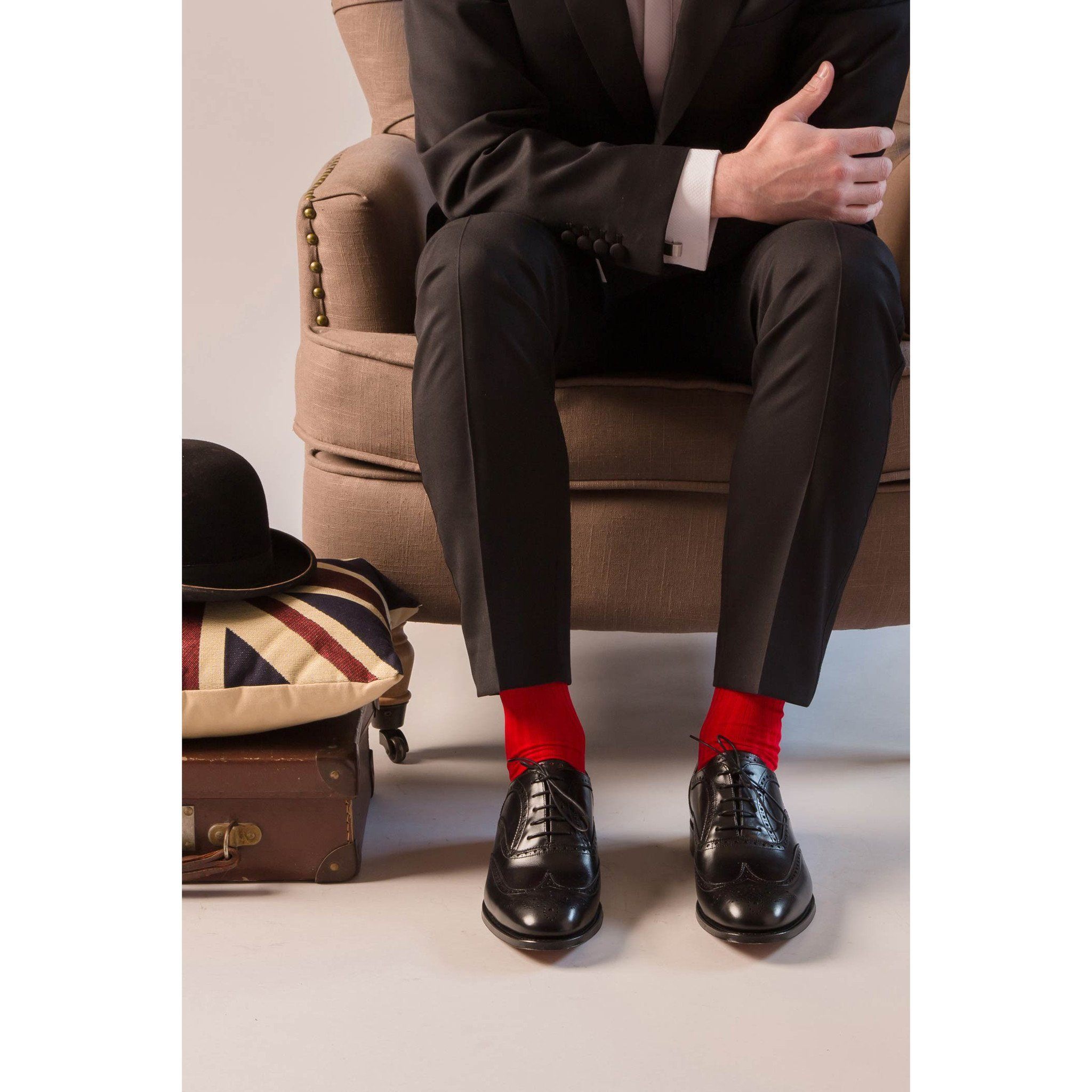 When buying socks, make sure they are made from natural fibres like cotton, wool, silk and cashmere. They have a much softer touch and will easily absorb moisture and make you sweat less, characteristics nylon and other plastic fibre socks do not have. Of course, you will need elastic fibres in your socks to make sure they fit well, but make sure other than that, you are wearing a natural fibre sock.
With a suit, you want a sock that is elegant and thin, for example, a 70% cotton sock by Pantherella and not a handknit woollen sock. These thin socks are made with a really high number of up to 250 needles for a single sock! Due to this extreme number, the sock will become really thin and will be soft and smooth, but still very strong. Socks should be matched with your pants, not with your shoes. Make sure to never-ever wear white socks other than while doing a sportive activity. Also, never wear socks that look very worn or have holes in it. You never know when you might have to put off your shoes and damaged socks look very sloppy and shabby.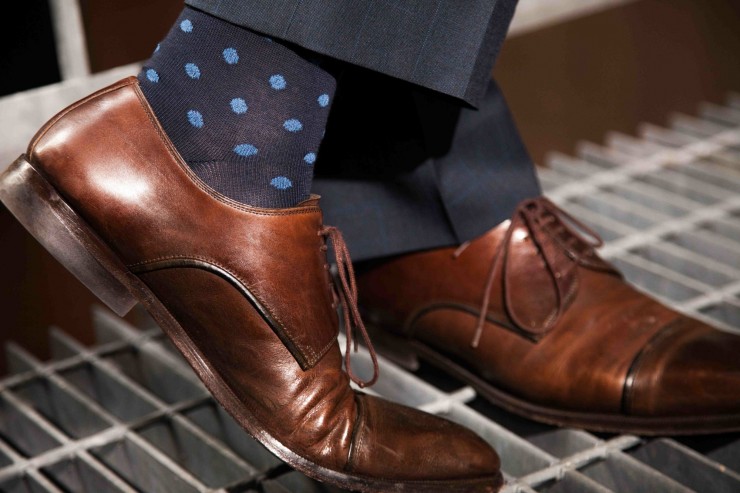 Most men wear black, navy or charcoal socks because they match easily with most blue and grey suits. This is a safe decision but try not to copy the colour of your pants for choosing which socks to wear. Your socks will simply blend in with your suit and no clear contrast is made considering trouser – sock – shoe. A different colour, of course, well matched with the colour of your pants will make a beautiful contrast and makes your outfit look much more sophisticated and shipshape. For example, with a charcoal grey suit, wear light grey socks, or with a light khaki, wear dark green socks. Try to stay away from socks with lots of patterns and colours but keep it simple and save those Happy Socks for a casual outfit with jeans or chino!