The year has flown by and with the holidays in sight. We wanted to make sure the upcoming holidays were celebrated.
That is why we have selected a top 5 presents for you!
Do you really want to surprise your husband this Christmas? Then this set of whiskey tumbler glasses from Nachtmann is the perfect gift! A whiskey always tastes better when it is served in a chic glass. With over 180 years of experience, expertise and tradition, it is safe to say that Nachtmann produces pure-quality glasses. Each glass is uniquely cut from unleaded crystal glass and is, therefore a great addition to any dinner, table or bar. The hardened glass is scratch-free and literally crystal clear.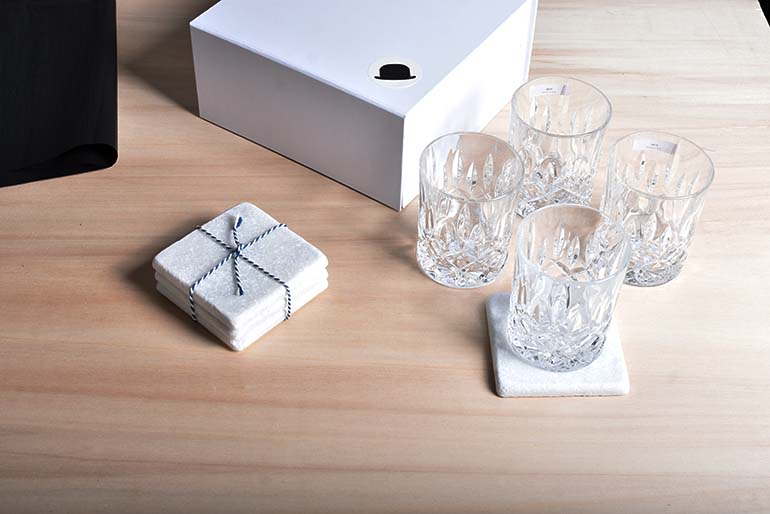 Winter is just around the corner! The perfect time to spoil your husband, father, grandfather or brother with these Hestra gloves. The coarse deer leather in combination with the lamb wool lining, make these gloves feel comfortable and isolated for temperatures far below freezing point. They are not only functional, but they are also beautiful to look at or to give as a present.
This chic shaving set by Edwin Jagger is the perfect gift for men who prefer a wet shave. The shaving brush made of badger hairs is ideal for men with strong hair growth or for men who prefer a somewhat firmer foaming sensation. The sandalwood cream makes the beard hair soft, which makes shaving it easier. The sandalwood has an active care and calming effect during shaving. An asset for every man!
H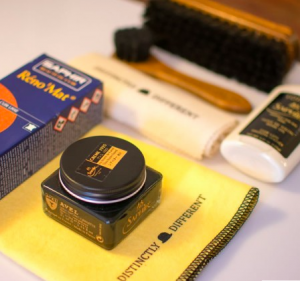 as your husband always wanted to be a shoe polishing expert?
Then you can make your husband a very happy man with this Saphir shoe polish set.
The shoe polish set contains several Saphir products. So your man can be assured that his shoes will shine like never before!
Not sure how and in which order the products should be used?
Check out our How to guide at beingdistinctlydifferent.com
A beautiful tie is always a good gift idea!
A tie transforms a simple suit to a true gentleman look! It's a must-have for every man.