A-dam Underwear – Swimwear
Summer has really started now and beaches are filled with people enjoying the lovely weather. The Canals in Amsterdam are busy with boats finding their way through the city and people in swimwear indulge their skin with the first summer sun. On board we find lots of drinks and food to enjoy the day delightfully, like salmon sandwiches paired with a great chardonnay. To be able to enjoy such days in style, a cool and distinctive swimsuit is a necessity. A-dam Underwear, famous for its stylish, comfortable, durable and environmental-friendly underwear now has revealed its first swimwear collection, made from 100% recycled polyester. Rich blue with soft pink polkadots and forest green with colourful rocket icelollipops are what you can expect. Get these unique swimming pants here!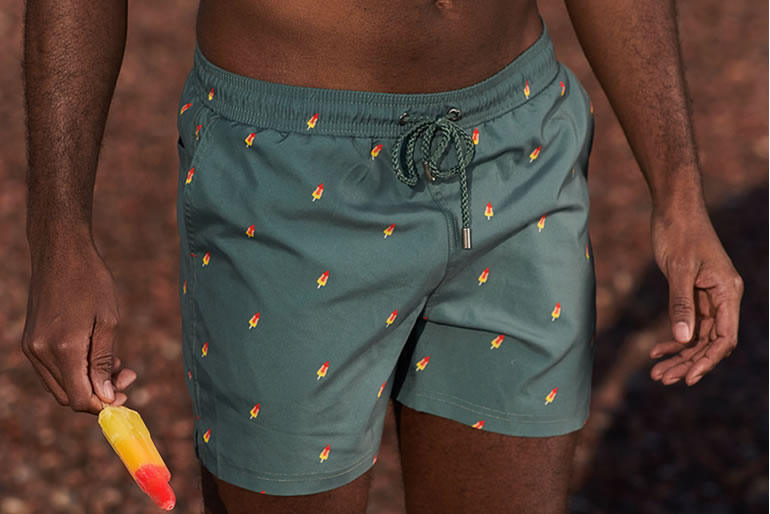 YVRA
The scent of a lifetime. Yvo van Regteren Altena (YVRA) is a Dutch lifestyle-journalist and author of several books. He is specialised in luxury consumer goods, from bespoke suits and shoes, to the finest perfumes. He has been a journalist for 25 years and has encountered hundreds of influential people in the luxury fashion and perfume business. Because of his broad experience and knowledge of the industry, he woke up one day with the desire to create his own and so he did. And it didn't become only one scent, but Yvo came up with two magic perfumes, the l'essence de l'essence in 2015 and the l'essence de présence in 2017. The first is a woody scent and hints at the transparency of classic eau the colognes but with more pizzazz, aromatic drive and long-lasting capacity. The second shares its predecessor's elegance, with a warmer, more potent, mysterious undertone of oriental wood. Both scents are long-lasting but not overwhelming, they are well-balanced, sophisticated, ideal to wear in the summer and fitting in any occasion. Find YVRA here.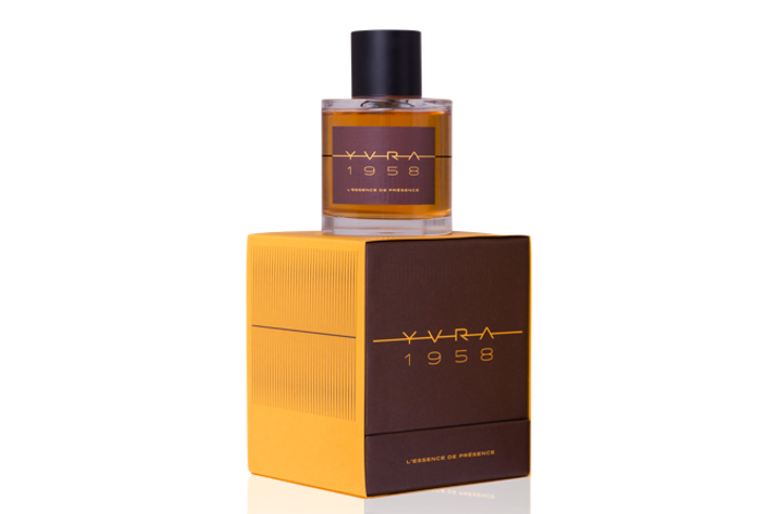 Nachtmann Glasses
Mojito's, Gin Tonics, Bloody Mary's and Cosmopolitan's, summer has started which means it's the perfect time for freshly shaken and stirred cocktails in elegant glassware. At Distinctly Different, we are proud to be an official reseller of Riedel Nachtmann's lovely glassware. Upgrade your drink with one of their terrific tumblers or long drink glasses, available in several sleek and contemporary designs and builds. Combine with a cool marble plate by Stoned to serve your drinks on and you are ready to for many great summer nights to come! Find our glassware here, find Stoned here.
Fjällräven
A summer without Fjällräven is like a summer without sun. Wherever you go and wherever you may travel, a bag from this Scandinavian brand is a great companion both at home and abroad. Products from this Swedish brand, also a Purveyor to the Royal Court of Sweden, are more durable than most of its competition due to its enhanced fabric technology. Whether you go camping in the flourishing nature or on a busy city trip, Fjällräven bags are easy to pack and organise due to its smart and user-friendly design. Make every day-life and travelling in particular easier, find Fjällräven here.