When having a do-it-yourself bow tie, you always need to think twice. How do you make a bow again? To help you with that we explain in 6 steps how you can bow your bow tie.
Create a simple knot with both ends and make sure that the end from A is a little longer (2 to 3 cm)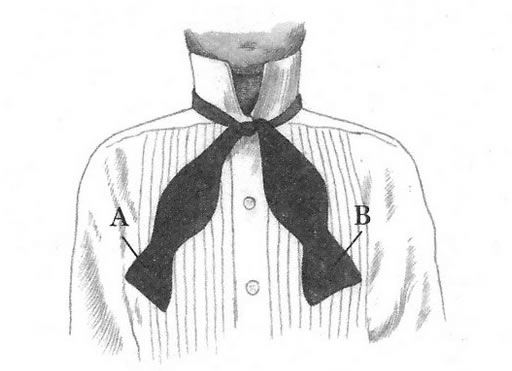 Grap A and make room to expand B in a bow shape on the first tied knot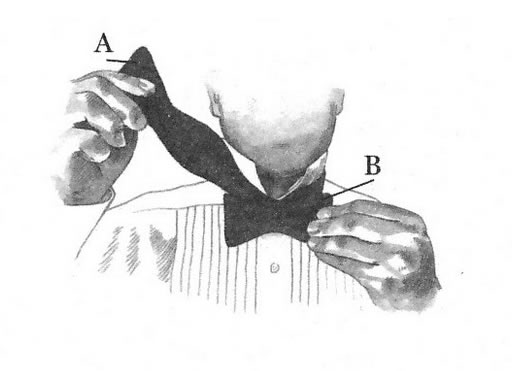 Position A vertically over the B knot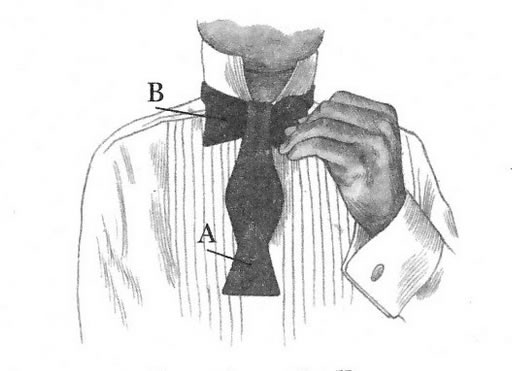 Create of A the same form as the B and place it on the knot so that both ends make a cross.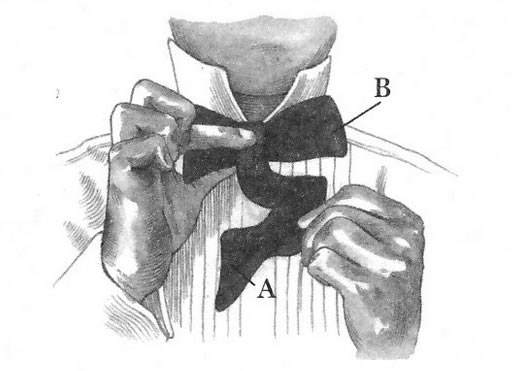 The tricky part: Pull the long end of the bow tie over and behind the half finished bow. Pull the bow tie till it is solid, but leave a small loop open. Do this with your finger, because the long end will go true that part.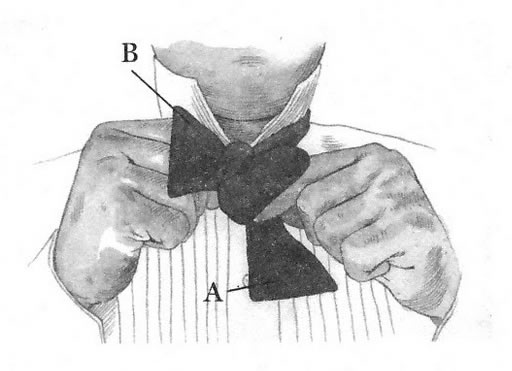 Tighten the knot that you have created and straighten it up. Make the bow 'smooth', especially the small part in the middle.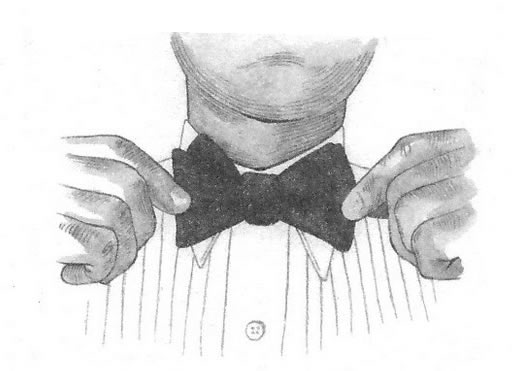 If this doesn't work for you? No worries, we also have the ready-to-go bow ties! Easy.
Our friends of New Tailor explain the steps in the video below!